"Spread around us the good odour of Jesus Christ. Let us be filled with His spirit, so that we may communicate it to others." (Meditation, No. 633)
These are the words of Blessed Mary of the Passion, the Foundress of the Franciscan Missionaries of Mary (FMM), our School Sponsoring Body. How to communicate the good odour of Jesus Christ to others? Through love, we know love. It is through the language of love that we live with others and serve others. When we are weak and feel helpless at times, we turn to love. The love of our family members, friends, colleagues, parents, alumni and above all, the love of God helps us see the hope and walk with faith. St. Rose of Lima's College is a family filled with love. The pandemic is a great challenge in everyone's life. It is global. However, it also ignites the hope and love in humankind.
The spirit of the Olympics and the Paralympics captures the spirit. Despite the many obstacles, the Olympic Games were successfully completed in 2021. There were many unforgettable moments that epitomised the Olympic values and the unifying power of the Games. In his speech at the Closing Ceremony, President Bach addressed the athletes and praised the spirit in which they competed. "You were faster, you went higher, you were stronger, because we all stood together – in solidarity," he said. "You were competing fiercely with each other for Olympic glory. At the same time, you were living peacefully together under one roof in the Olympic Village. This is a powerful message of solidarity and peace. You inspired us with this unifying power of sport." Congratulations to Cheung Ka-long who won a historic gold medal for Hong Kong in men's individual foil at Olympics 2020 on 26th July 2021 - the city's first gold after 25 years and the first-ever medal in fencing.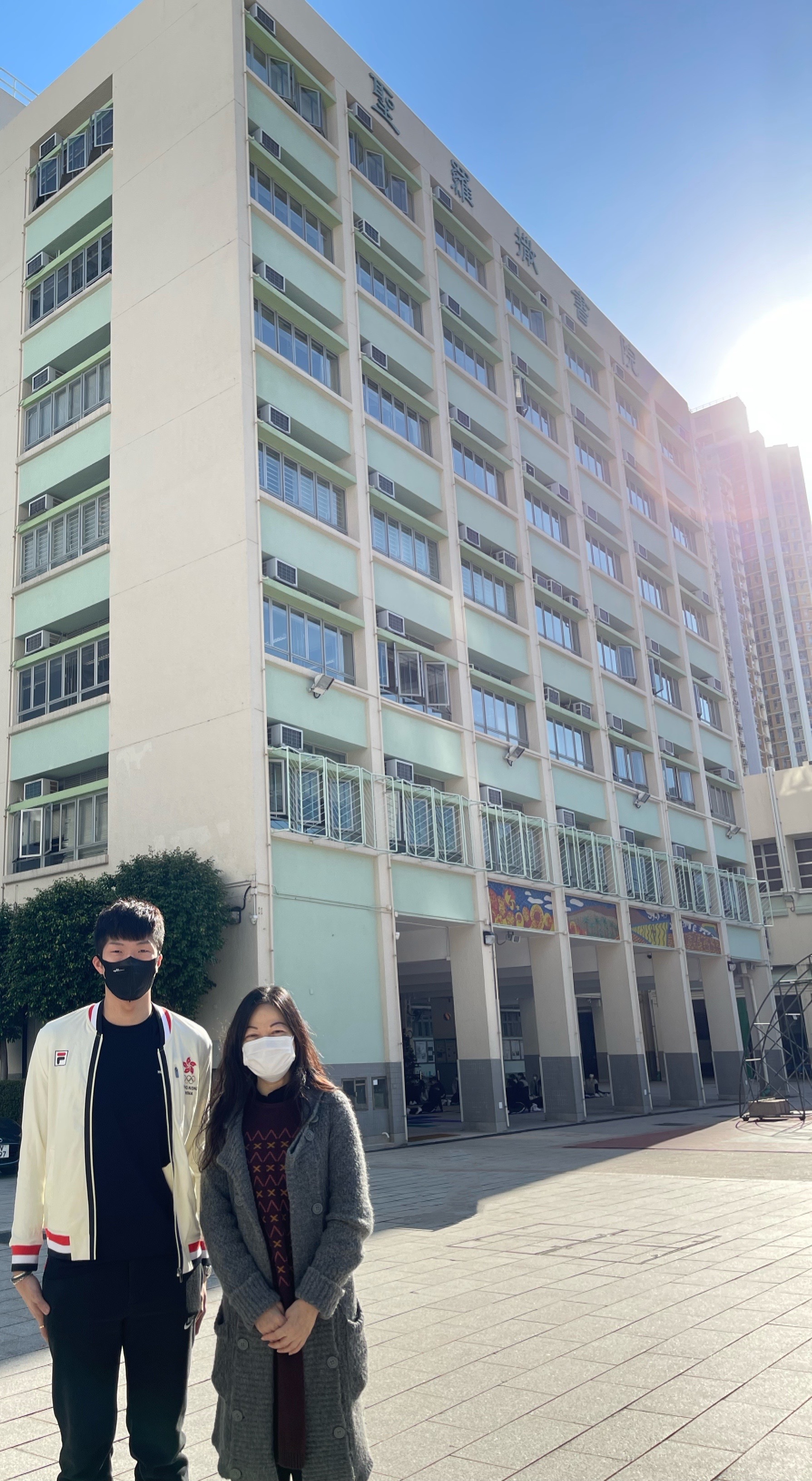 The Paralympics further shows us how the impossible can be made possible. In their journeys of learning, the metaphorical journeys of Olympics and Paralympics, our students are commended for their efforts and achievements. Many of them won different awards in various areas. Their all-round achievements are the celebration of the collaboration and growth of the students, parents, teachers and the school as a whole. Taking the perseverance of the athletes in both the Olympics and the Paralympics as examples we can learn from, we hope our students and the world can work together to build resilience and explore our potential and talents to spread the good odour of Jesus Christ.
May God bless us all.
Lin Mau Tong Kitty
Principal